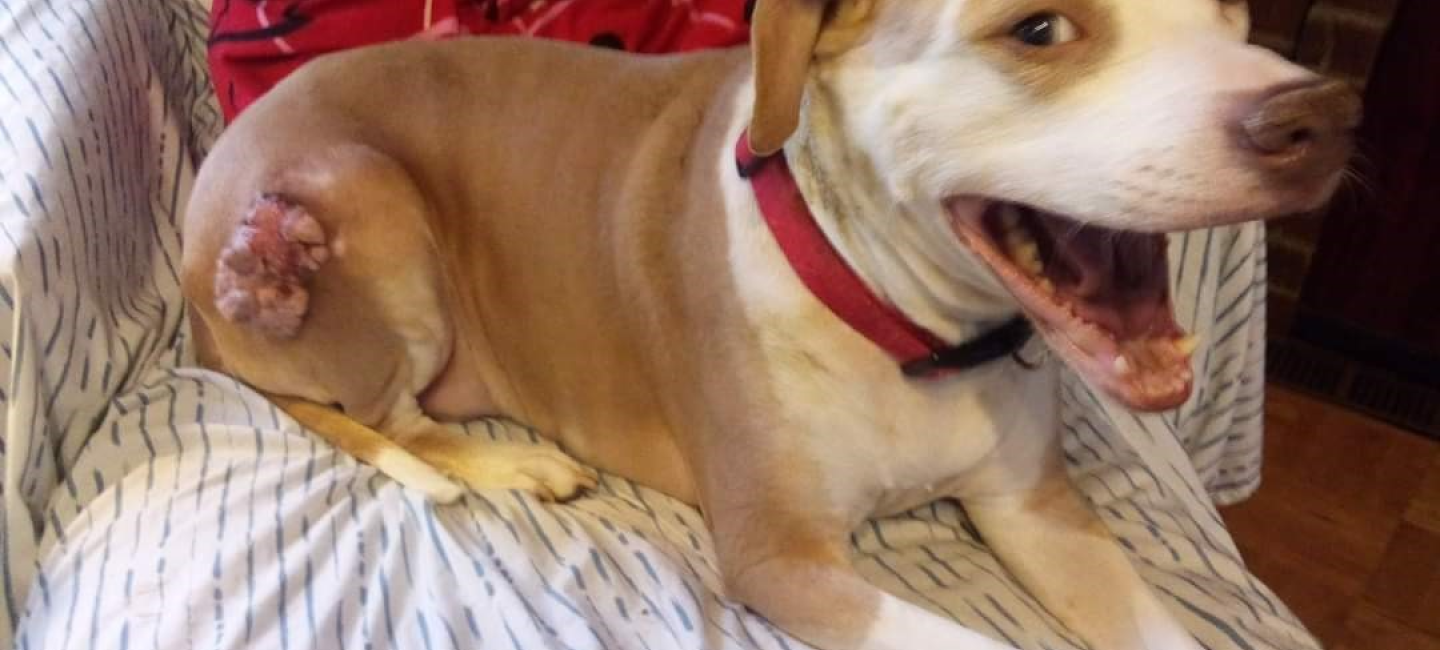 63 Animals Receive Life Saving Care
The Twin County Humane Society (TCHS) routinely receives requests for emergency medical assistance for owned animals.
They provide community support services to help keep animals in their owners' homes and out of shelters, including providing free pet food and low cost vaccination clinics to residents in need. Assisting owners with unexpected emergency medical bills is a service that will allow them to keep their animals at home, rather than surrendering them to local animal shelter or resorting to euthanasia because they are unable to afford treatment. 

Many of the people who request our help are in desperate need of assistance for their dearly beloved companions. 
One such request was about an elderly dog owner who had a dog (Tesla) with a softball-sized tumor on her side. She had been planning to save money to have the tumor removed, but then her husband died suddenly, and she had no money to spare. The tumor was causing pain and was a danger to Tesla, and her owner was desperate. Thanks to funds from the Cold Noses Foundation, Inc., TCHS was able to provide the funds needed to remove the tumor, AND, working with a regional rescue group, was also able to have Tesla spayed while she was undergoing surgery to remove the mass. The owner was so happy to be able to have her dear Tesla by her side and healthy after going through so much loss.