About
Financial support for small rescues all over the world.
Why Cold Noses?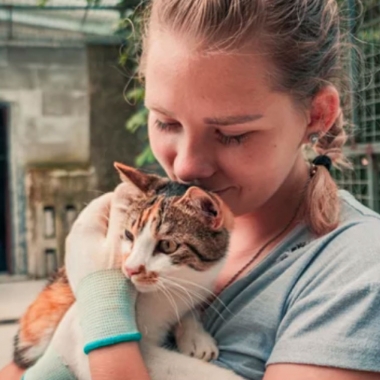 Animals everywhere deserve compassion. You want to help all animals in need, regardless of geographic location; but how do you know your money is ever getting to the animals as you intend? How can you help animals and not just wonder if your money is going right back into an advertising campaign? Cold Noses Foundation solves just that dilemma. When you donate to Cold Noses, you're giving to an all-volunteer organization. We then grant the funds to rescuers who are saving the lives of animals here in the U.S as well as all over the world. Rescuers who you would have otherwise never have heard of simply because they do not have big advertising campaigns or marketing staff. But their work is vital none-the-less. If they are saving animal lives and improving the human-animal bond, then they are essential to our mission and to the harmony of this world in which we live with animals.
All organizations requesting funds have to undergo a rigorous grant process. If funds are granted, the process does not stop there. All funds (every penny) is are accounted for in follow-up reporting. In this way, we are able to help the rescuers doing life-saving work all over the world, who otherwise would have little access to funding. We generally focus on assisting rescues whose income is less than $200,000.00 per year. These are often hard working rescues who are either all-volunteer or mostly volunteer, run. They are the folks out in the field, doing the day to day, strenuous and oftentimes gut-wrenching jobs that are part of rescue.
Our Mission
Preventing animal suffering and improving the bond between humans and animals.

Cold Noses is committed to helping animals in need by funding small, boots on the ground rescue organizations accomplish their goals.

Providing critical funds to rescues whose income is under 200,000 per year allows us to ensure we are funding those who need it most- Small rescues whose volunteers are working with the animals and have little time for fundraising.
Our Core Values
Preventing animal suffering improves the quality of all living beings on Earth.
Trap/neuter/release is more humane than putting animals in a high-kill shelter.
Educating communities about animal welfare creates a more compassionate world.
Access to low cost and free pet care services allows more pet owners to own and care for pets.
Striving to give homeless animals a purpose helping veterans, people who are disabled and first responders makes us all stronger.
What We Do
Cold Noses is a grant-making organization. We focus on the small, but effective organizations, allowing us to provide critically needed funds to those organizations who are doing excellent work in their communities. These are the "boots on the ground" rescues that are out there in the streets, in the swamps and anywhere else there are animals in need- feeding, rescuing and caring for the abandoned, abused and injured animals.
Cold Noses is a Guidestar Gold Level participant which means we are dedicated to reporting transparency. Finally, Cold Noses is an all-volunteer Private Foundation. This means we never use your funds to pay our directors and your donations are up to 100% tax deductible.
Who We Are
Founded in 2010, Cold Noses Foundation has been actively granting to kennels and rescue organizations around the world every year. Over time, we have developed our grant process to be as objective and critical as possible to ensure the projects we fund are some of the most efficient and successful.
The Cold Noses Board is comprised of a team of passionate animal advocates. Each member brings their individual professional and personal skills to the team. Our enthusiasm about helping rescues achieve their goals is evident in each and every one of us.
Thalia Haseotes
Founder/President
Mary Ellen Frawley
Joyce Haseotes
Vice President
Andrea Baker