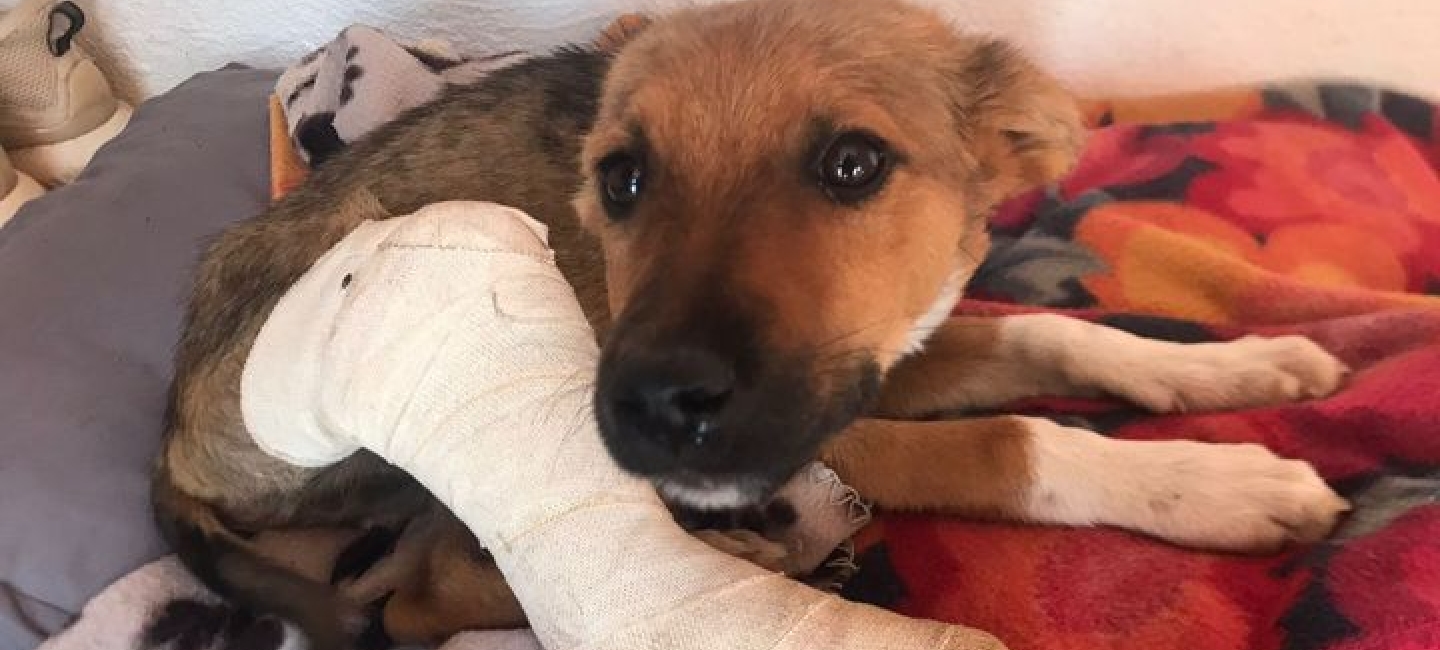 Critical Care for 290 Animals in S. Africa
HALO works in 8 rural communities around Hoedspruit, Limpopo, the poorest province of South Africa. With the grant of Cold Noses Foundation, HALO has been able to help 287 dogs and 3 cats in need of emergency veterinary care. With the total lack of veterinary facilities in these communities, these animals depend fully on HALO for their well-being. With the grant we were able to help 290 animals that were in pain and ended their suffering. From broken legs to dogs with Transmissible Venereal Tumours (TVT), Babesia, Ehrlicia, severe wounds, snake and scorpion bites, Parvo Virus and Distemper: dogs were taken in with our ambulance and treated as soon as possible. HALO came across 10 cases of rabies and by removing these dogs, combined with our emergency door-to-door vaccination program we were able to prevent further spread of this deadly virus. 
The organization has seen improvements in the areas in which they work with 70% of dogs fully vaccinated and the last 4 months have had only 3 dogs taken in for TVT and the last 2 outreaches we had no emergency cases there. For the Oaks we also have 70% of dogs fully vaccinated and no TVT cases at all. They did see an increase of Parvo cases with a sudden outbreak of a likely mutated strain of the virus. Rabies is also on the rise due to lack of government involvement. The organization aims implement a new children's outreach program and increase spay and neuter as well this year.