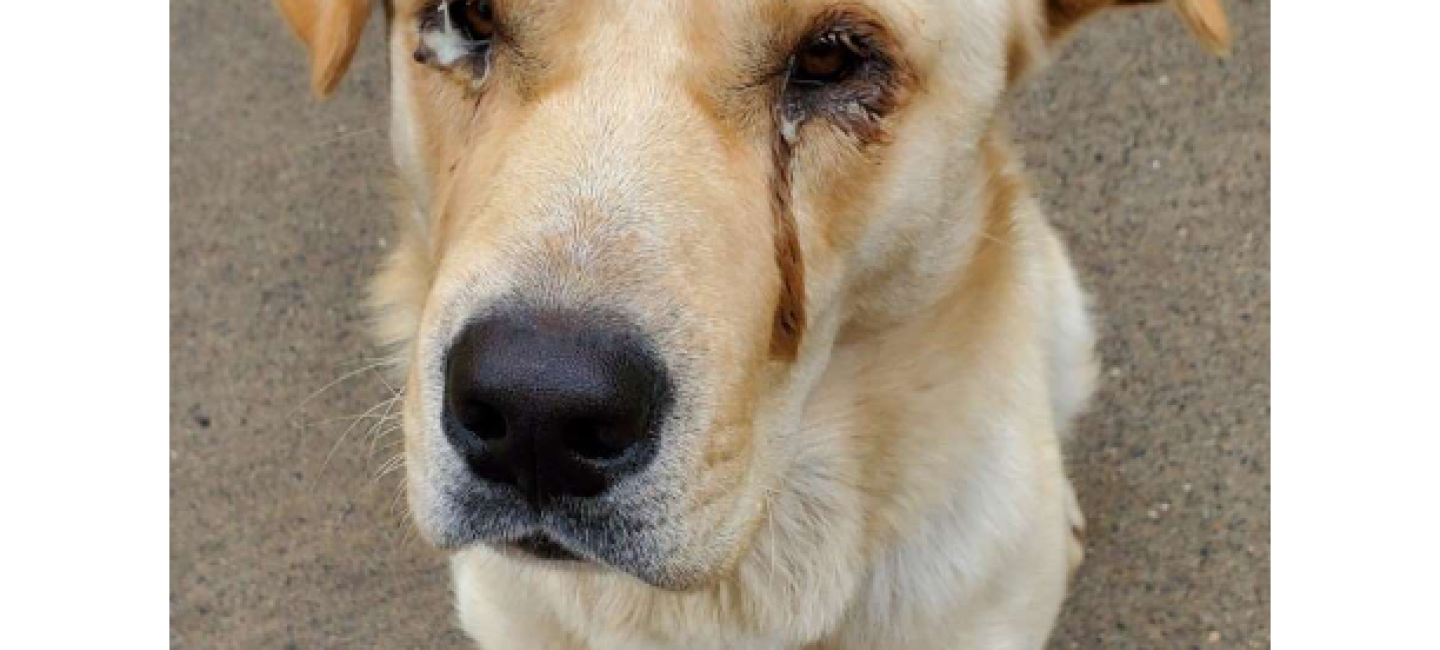 Medical Assistance for 44 Pets in Financial Need
ARF's new Pet Medical financial Assistance Program was recently established to help individuals that need financial assistance to pay for their pet's medical needs saving the animals from pain and suffering. ARF is located in a very rural area with over 1/3 of household incomes making $25,000 or less. This program is intended to help low-income and individuals that are in a financial bind and do not have the funds needed to have their animal seen for medical needs.  It helps individuals that are faced with euthanasia or leaving their pets to suffer due to lack of funding and/or inability to get pet care credit. ARF has partnered with two veterinary clinics located in Idaho County and one clinic located in nearby Clearwater County.  
ARF took in a stray dog named Conan that had been living around Tribal Housing in Kamiah, Idaho.  The dog had suffered from Entropian, which is a condition in which the eyelids turn inward so the eyelashes rub against the eyeballs causing constant irritation and infection.  We were able to get all four eyelids fixed and while he was under had him neutered.  He was then sent to our partner shelter to be adopted. He had been living on his own for over a year with two other dogs. Neighbors fed them, but no one adopted any of them until we got involved.  We helped one of the other dogs after it had been attacked by something, then it was adopted.  Sadly, the 3rd dog was hit by a car and had to be euthanized.
We had a dog that was bitten by a rattlesnake.  He was in pretty bad shape and amazingly made it through the night before seeing the veterinarian.  He was able to get the medications needed and made a full recovery.