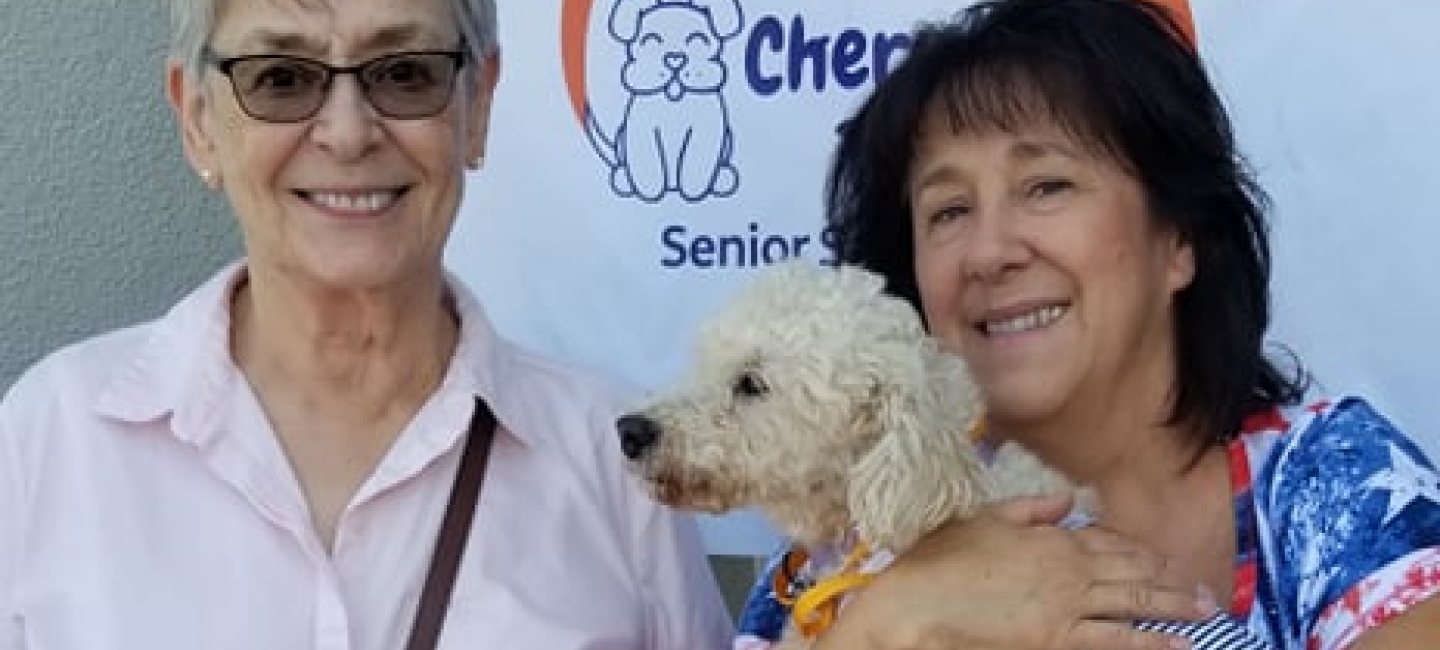 Dogs with even the slightest medical needs are often the first to be euthanized in many shelters. If you take these same medical needs and put them on a geriatric dog, it can be a death sentence at these shelters. This is where a grant for Cherished Tails Senior Sanctuary becomes so important.
They set out to rescue as many animals as they could that were senior, in high kill shelters, and  had some medical needs. Obtaining funding for such a project can prove difficult as the cost of medical care per animal fluctuates depending on what ailments they have. Another hurdle is finding loving homes for these dogs once they are recovering. Many people want a puppy or young dog. However, with a grant from Cold Noses, Cherished Tails was able to rescue 11 dogs out of kill shelters from Texas, Arizona and California. (Some of these states have the highest euthanasia rates) Their medical needs varied and ranged from dentals to treatment for chronic heart disease to ear canal surgery and more. Moreover, they were able to find homes for every single dog except for one who is still in foster care at time of this report!
Geriatric dogs in kill shelters are a tragedy. There are people out there who will give them affection and companionship in their golden years- making their remaining time just that- Golden.