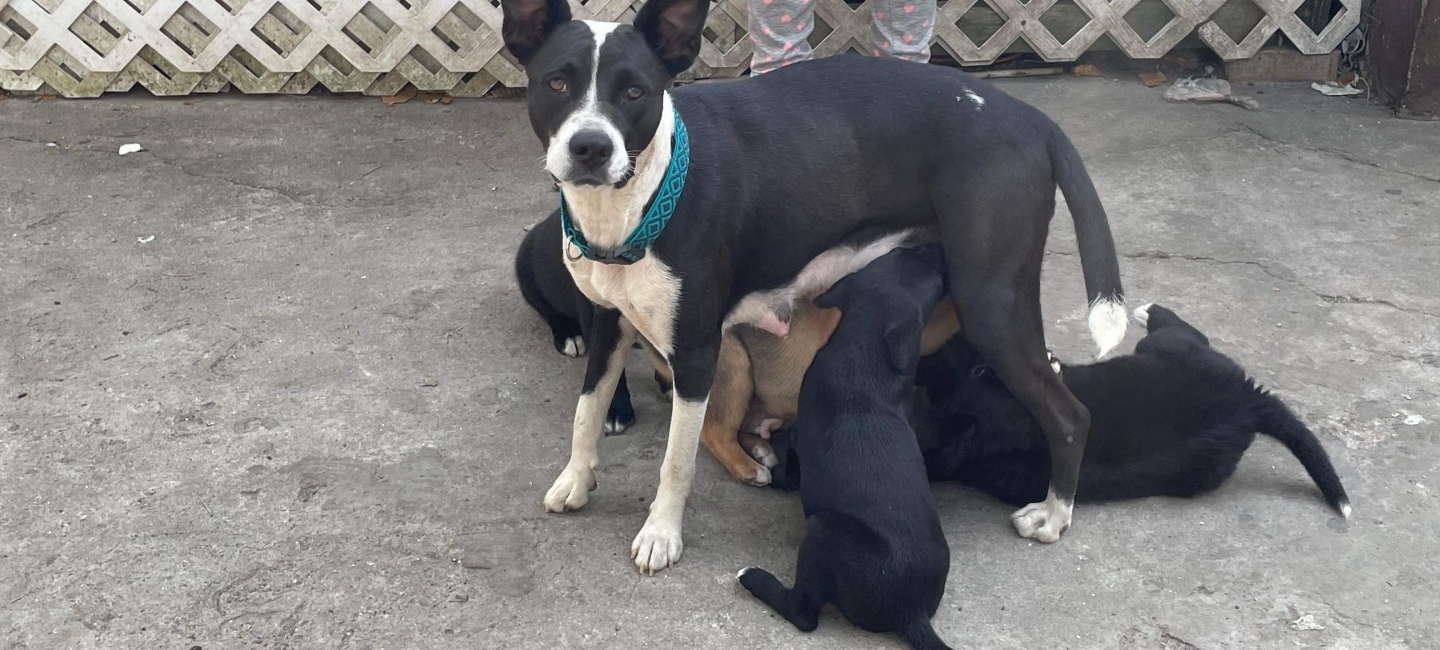 Two Mamas and Babies Find Hope
We got a call from a rescuer in the Homestead area of Florida Everglades. 
"We have a mama and her babies, and another unspayed female all in very poor living conditions....they were born under a house amongst debris. Can you help?"
Our answer was, of course, YES!
Sadly, this is a regular occurrence in the Everglades/Homestead area of South Florida. Dogs and cats are left outdoors in horrid conditions, often next to alligator infested canals. Tick born diseases and parasites plague these innocent animals and they struggle to find food and shelter. When "I Film Heroes" contacted us and asked us to help get these babies and their mamas to safety, we immediately got to work. Not only did they rescue these 6 dogs, but then took 5 more from similar situations and got their medical work done and together we sent them in the Everglades Animals Coalition transport van to Toby' Dream Dog Rescue in Connecticut where they will find their forever homes. These 11 animals will not longer have to worry about their next meal, or a soft place to sleep. Welcome to your new lives little ones!