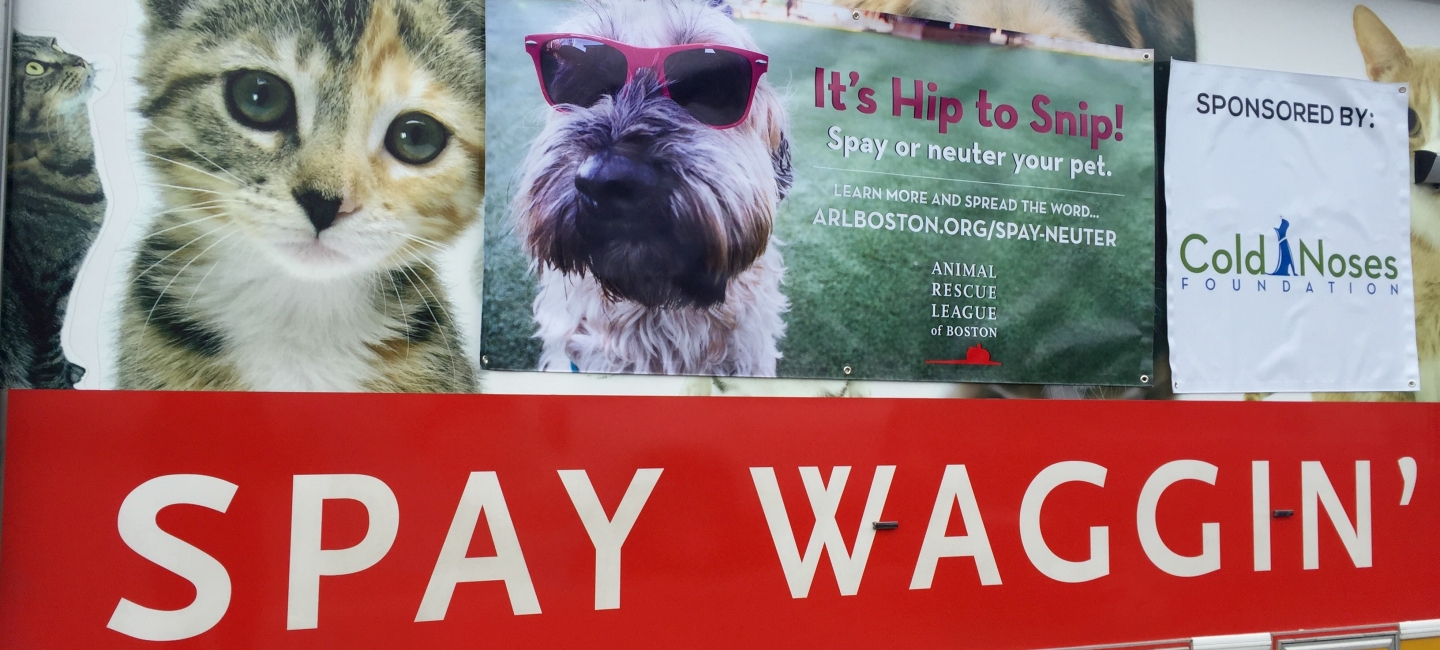 World Spay Day was funded by Cold Noses and hosted by Animal Rescue League of Boston in Falmouth, Ma. The event drew 52 animals for the free spay and neuter surgeries in February.  
Animal Rescue League already offered low cost surgeries, but felt that this still may be cost prohibitive for many Cape Cod residents. Given a chance to provide free spay and neuter from a grant from Cold Noses, ARL quickly realized that residents were, in fact, interested in spaying their pets, but even the reduced cost created a barrier to do so. 
Among the 52 animals spayed/neutered was "Leo". Leo was found in a box when he was just a kitten. A kind lady took Leo in, but he started spraying. (Many pets are relinquished to shelters for this very reason!) But thanks to the free services offered this spay day, Leo's mom was able to get him neutered and curb the problem of spraying before it became a habit!