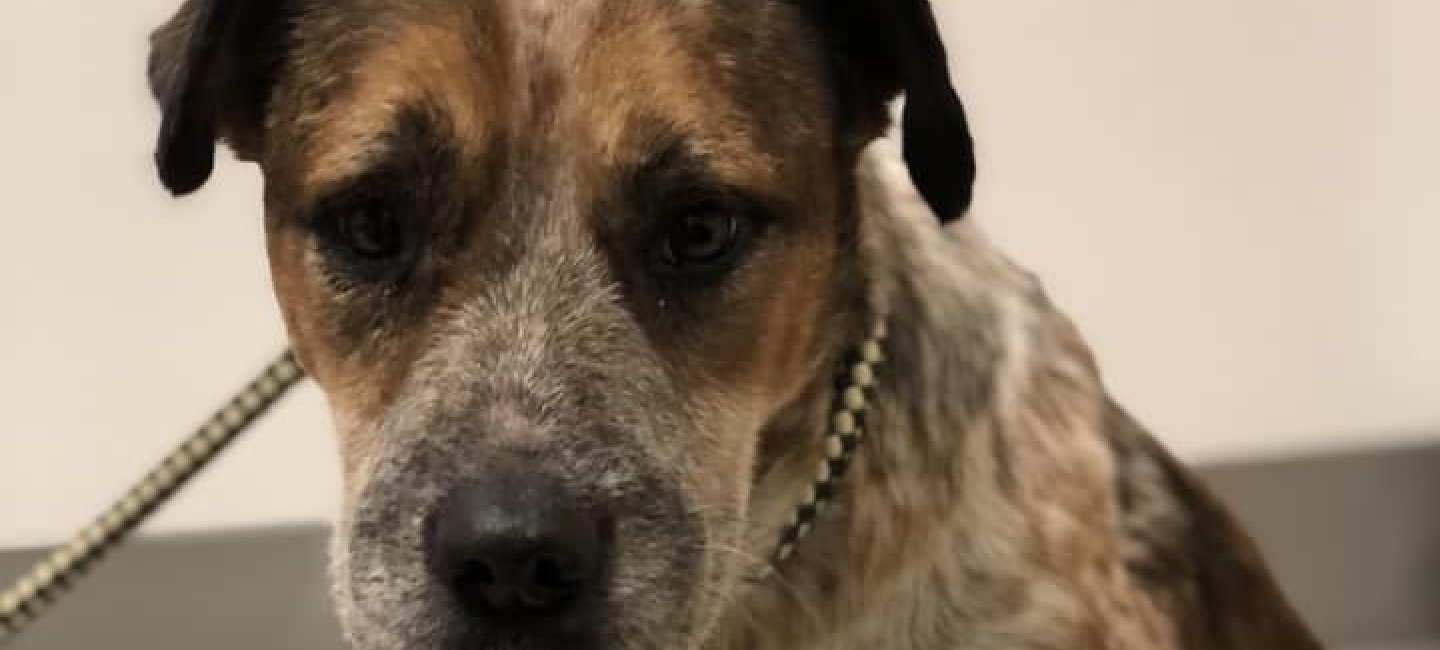 It started in 2015,Chance was part of a group of dogs that was tough to catch. He would watch the rescuers/feeders leave him food but never allow them to catch him. Time went on and the local animal control was able to trap Chance and labeled fearful..often this results in certain death for many. But the local rescue group Redlands Rock Pit Abandoned Dog Project wouldn't let that happen...little did they know their journey with Chance would be much more eventful than expected....read more here.
The rescuers/feeders who had originally spotted him adopted him from animal control and found a foster home. Saved...or so they thought. He was vetted and found to be heartworm positive. Then the worst happened...Chance escaped his foster home. Rescuers and even a detective searched for Chance with no luck. But one year later, a vet called saying they have Chance and he cannot breathe. The rescuers discovered Chance had diaphragmatic hernia- a life-threatening condition where his abdominal organs moved into his chest, probably due to being hit by a car.
And now Chance's journey with recovery begins. Our coalition (Everglades Animals Coalition) was asked to help save this boys life by covering his vet fees. How could we refuse?! This dog had been through so much and kept fighting, so we will too. We are happy to report Chance is recovering well!